Farming simulator 17 MERRY CHRISTMAS TRUCK TFSGROUP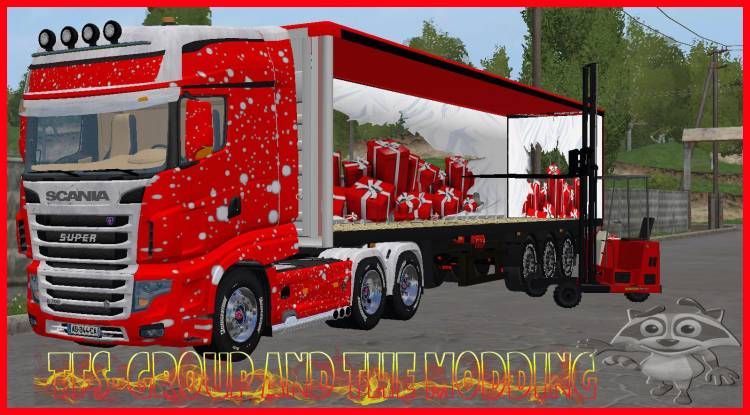 Here are the TFSGROUP gifts for CHRISTMAS 2016.
JOYEUX NOEL to all and all.
A video presentation will be available from tomorrow.
Voici le cadeaux du TFSGROUP pour se NOEL 2016.
JOYEUX NOEL à toutes et à tous.
Une vidéo de présentation sera disponible dés demain.
Authors:
Truck: version 2015. ZORLAC / TURBO MODDING
Conversion pour LS17: ZORLAC
Skin : ZORLAC
………………….
Trailer : version 2015 . SATAN 19990 / OMBELIS/ ZORLAC
Conversion pour LS17: ?
Skin intégrale : ZORLAC
…………………
Élévateur embarquer
Conversion pour ls17: ?
…………………
http://ls15-tfs13group.forumprod.com/
…………………
VIDEO: LSBN
https://www.youtube.com/channel/UCTP2HXqliimU1OgOIwd1-3Q