FS 17 GPS V5.2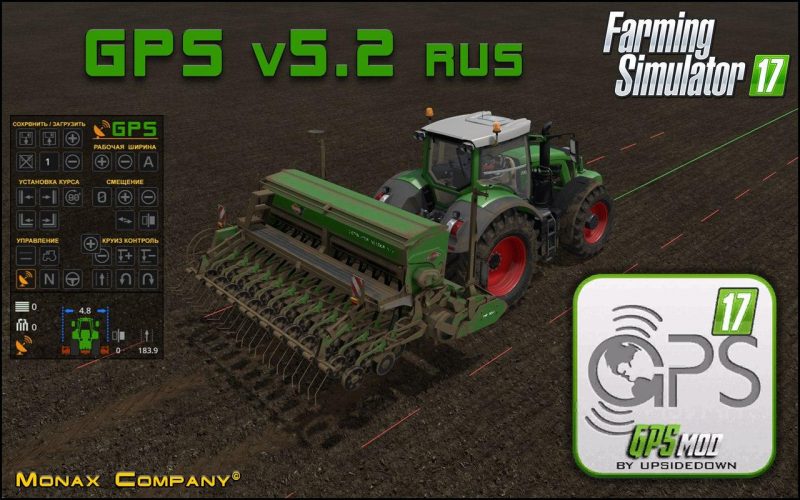 Description:
Update:
– Edit in the program code.
– Edit text hints (messages), size and positioning.
– New bright Skin GPS navigator.
Assistant farmer for automation and accuracy of field work
Enable the left Ctrl + numbers. zero, additional HUD – left Ctrl + numbers. dot.
Authors:
Monax Сompany©, upsideDown, gotchTOM.